New Mexico Antelope Hunting
Directory of 13 New Mexico Antelope hunting lodges, guides and outfitters in New Mexico.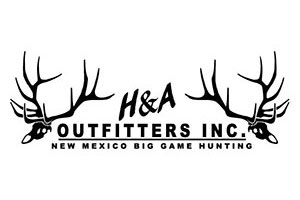 P.O. Box 16461, Santa Fe, New Mexico 87592
Phone: (505) 474-6959
H&A Outfitters pronghorn antelope hunts take place on private ranches and state lands throughout New Mexico. These are three day hunts that take place from August thru October. We offer both draw hunts and hunts with a landowner permit.

Learn more about H&A Outfitters, Inc.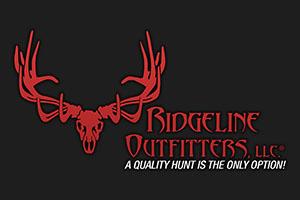 1239 Sunflower Ave, Belen, New Mexico 87002
Phone: (602) 469-1646
Ridgeline Outfitters has some of the finest New Mexico big game hunting for Pronghorn Antelope. Our hunts take place on private and public lands.

Learn more about Ridgeline Outfitters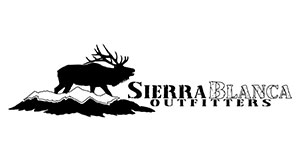 PO BOX 71, Chacon, New Mexico 87713
Phone: (505) 429-2887
Welcome to Sierra Blanca Outfitters. We are a licensed and insured outfitter out of Holman, New Mexico. Owned and operated by Peter Romero, a very experienced hunter of all New Mexico species. We have an abundance of land available to us throughout the state of New Mexico.

Learn more about Sierra Blanca Outfitters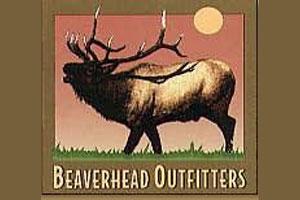 HC 30 Box 446, Winston, New Mexico 87943
Phone: (575) 772-5795
Beaverhead Outfitters is owned and operated by the Diamond Family and has been providing quality hunts for over 35 years. We offer hunts for Elk, Deer, Antelope, Oryx, Bighorn Sheep, Ibex, Turkey, and predators on over 3 million acres of public and private land in southwest New Mexico. Our operation is based out of the headquarters of our cattle ranch, Beaverhead Ranch, located in the heart of the Gila National Forest.

Learn more about Beaverhead Outfitters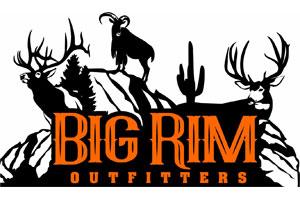 Winston, New Mexico 87943
Phone: (575) 743-0448
This is an action packed 3 day hunt on our 16,000 acre private ranch. You will look over lots of bucks and have numerous opportunities to take a trophy pronghorn. Once you kill your buck we will go to the prairie dog pasture where you can test your long-range shooting skills. Great hunt for kids, wives and the success has been 100% for 30+ years.

Learn more about Big Rim Outfitters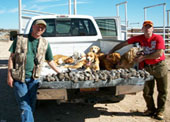 Po Box 525, Carlsbad, New Mexico 88220
Phone: (575) 706-1857
New Mexico is home to a healthy antelope population with good numbers of trophy sized bucks. You can apply for the archery, muzzleloader or rifle season. These all are draw hunts. The archery and rifle seasons have a good chance of success in the draw due to allocation of tags to outfitters applying hunters. The archery hunt draw rate has been 100% to date with a season harvest rate of around 50%. The 3-day rifle draw rate runs about 70% and we have 100% harvest success to date. Rifle and archery hunts will be guided only hunts and most draw areas are close to lodging and restaurants. The muzzleloader season is 4 days. We will apply for unit 29 which has real potential for Boone and Crockett antelope. Draw success rates have ran around 70% there are very limited number of tags for this hunt.harvest success has been 100% to date. Due to the remote nature of this hunt i offer it fully outfitted 2 on 1 or 1 on1 guided. We also offer private ranch only hunts with no need to draw subject to availability.

Learn more about Brugman Outfitting Service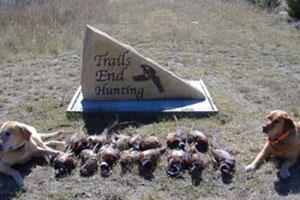 1010 E. Beeson, Dodge City, New Mexico 67801
Phone : (620) 430-0663, Phone 2: (620) 430-4118
Trails End is now offering guided Elk and Antelope hunts on private and public land out of Northeast New Mexico, near Raton area. Trails End has been guiding hunters for the last 7 years and will guaranteed your licenses for Antelope and Elk. We give our hunters everything that we promise and more, lodging, bedding, towels, meals, transportation are included.

Learn more about Cecil's Trails End Hunting Lodge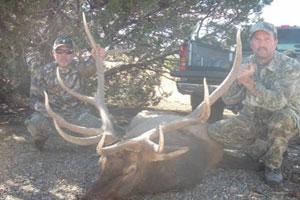 136 maestas Rd, Belen, New Mexico 87002
Phone: (505) 463-5118
We strive to give our clients an adventure of a lifetime. Whether it's your first or fifth New Mexico elk hunt, antelope hunt or deer hunt let us help you with your hunting experience here in New Mexico.

Learn more about Gila Monster Outfitters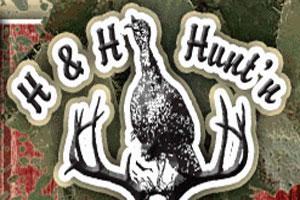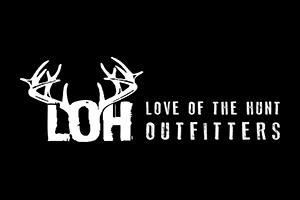 10965 U.S 60 Mile Marker 109, Magdalena, New Mexico 87825
Mobile: (315) 374-8209, Mobile: (575) 518-8323
LOH is located in the mountains south west New Mexico. We specialize in hunting big game Antelope, Elk, Mule-deer, Barbary sheep, Bighorn sheep, Lion, Bear, and Turkey. We are hunting some of the most sought after units in all of New Mexico. For the hunter looking for an adventure filled hunt look no further, Loh guides and staff spend countless hours scouting year round to ensure a successful hunt. You can visit our social media accounts on Facebook, as well as Instagram. Let us show you are love for the hunt.

Learn more about Love Of The Hunt Outfitters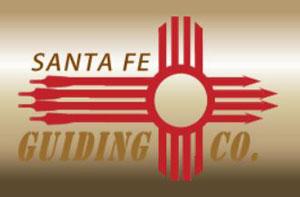 75 Sibley Road, Santa Fe, New Mexico 87508
Phone: (505) 466-7964
Pronghorn Antelope, Prairie Ghost, or Speed Goats, whatever you prefer to call the Pronghorn, it is fun and challenging to hunt in wide open spaces of the eastern New Mexico plains. Spot and stalk from high points and windmills is our preferred method for rifle hunters where most archers score from blinds over water or sneaky stalks on absent minded bucks during the August rut.

Learn more about Santa Fe Guiding Company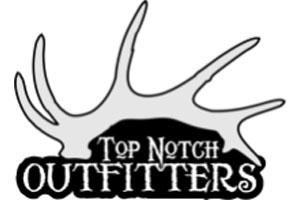 PO Box 1353, Capitcan, New Mexico 88316
Phone 1: (575) 354-7307, Phone 2: (575) 937-3572
Our private land antelope hunts take place on a 5000 acre ranch just outside of Capitan only a few minutes from our hunting lodge. This ranch consists of rolling juniper covered hills and open grass lands combined to make stalking these antelope a lot of fun. These antelope have not been hunted much in the past and are very easy to get with in shooting range. We will take two antelope for 2016 and we expect to kill bucks in the 14″ range scoring in the lower to mid 70's. Food and lodging are included with your fully guided hunt. Your state license and sales tax is not included in the hunt price

Learn more about Top Notch Outfitters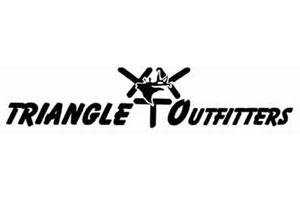 PO Box 1026, Granbury, New Mexico 76048
Phone: (817) 559-7874
Pronghorn antelope are hunted in New Mexico on a private ranch known for its exceptional antelope. They are fully guided hunts and include meals and lodging. Some antelope on this ranch will go 90 inches+. Please contact us for more information.

Learn more about Triangle T Outfitters