Nevada Antelope Hunting
Directory of 7 Nevada Antelope hunting lodges, guides and outfitters in Nevada.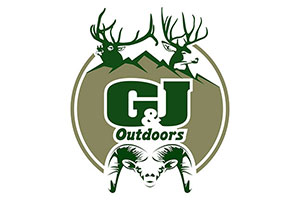 Featured Outfitter
PO Box 307, Auburn, Nevada 95604
Phone: (530) 263-0492
In Nevada, we are licensed to guide antelope hunts for the entire state. With our thorough scouting, you can expect to see bucks every day with the possibility of a B&C buck. Lodging and meals are included in your 4 day hunt. The application deadline for antelope is mid-April in Nevada and June 1 in California.We also offer landowner antelope tags. The season runs in August and September.

575 East Sixth Street, Battle Mountain, Nevada 89820
Phone: (775) 635-5609
Our Antelope hunts take place on the high plains of Nevada, they take place on both public and private lands. Nevada is 87% public lands, so access to big game animals is never a problem. Our antelope tags can be acquired through the draw system, with the general draw being held in April. We also offer landowner tags for antelope which guarantees you a tag, but be aware that these tags go fast so your best bet is to contact us early in the year. We have had a 100% success rate on our antelope hunts. When antelope hunting in Nevada be prepared for warm weather. Daytime temperatures are usually around 80-90°, but temperatures drop dramatically when the sun goes down. Because of this, we encourage our hunters to dress in layers. We primarily hunt by spot and stalk methods during the rifle season. In the archery season we often set up a blind on a water hole with a combination of spot and stalk methods.Due to our mountain and basin terrain and open land, hunters should be comfortable making shots up to 300 yards. Antelope hunts are on a 2/1 hunter/guide ratio unless special arrangements are made in advance.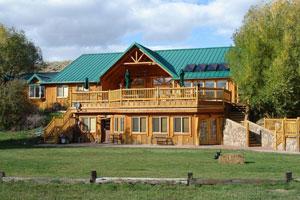 HC 62 Box 1300, O'Neil Route, Wells, Nevada 89835
Phone: (775) 472-0222
Rifle, Archery & Muzzleloader hunting for Pronghorn Antelope in hunt units 072 & 074. Spike camps in Jarbidge Wilderness. Dates vary with hunting seasons. Use Cottonwood as your base camp. Stay in our beautiful lodge or bring your trailer & stay in our full service RV Park. You can even dry camp & still enjoy our delicious meals & hospitality along with our restroom & shower facilities. We can offer pack horses & game retrieval services, as well as cold storage, tire repair service & basic supply store.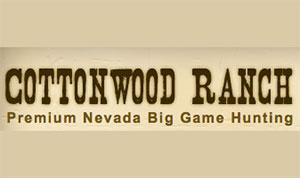 HC 62, Box 1300, O'Neil Route, Wells , Nevada 89835
Blain Jackson: (208) 852-1111, Scott Christensen: (208) 852-2586
The antelope hunts are 3 days operated from the lodge. We have some great bucks too choose from. The hunts are spot and stock with several opportunities per day. We have some great sheep in several different units and would be happy to help any way we can .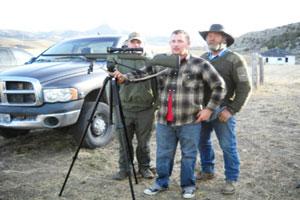 P. O. Box 824, Wells, Nevada 89835
Phone: (775) 752-3644
Humboldt Outfitters' goal is to find you quality hunting to fit your hunting needs in trophy hunting areas. We pride ourselves in geing able to offer well rounded hunting and guiding adventures with avid outdoorsmen to guide you and understand what a good hunt is.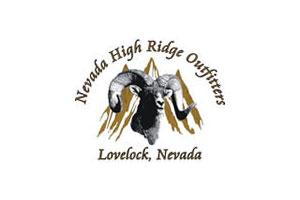 P.O. Box 1323, Lovelock, Nevada 89419
Gary: (775) 538-7047, Keith: (775) 273-7122
We enjoy hunting antelope as they provide hunters a great late summer hunting experience. We specialize in archery hunts providing hunters with the opportunities to harvest 70+ point Pope and Young bucks or better. Rifle hunts take place after the archery season giving us a chance to scout for the biggest bucks in your unit. We believe communication is the key to success prior to any hunt and we assist all of our hunters in applying for the best units.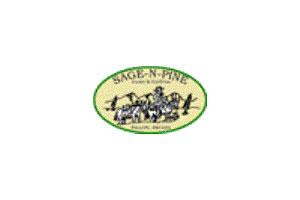 1707 Rice Rd., Fallon, Nevada 89406
Phone: (702) 423-6171
Sage-n-Pine's operation takes you into the heart of the Toiyabe-Humboldt National Forest of the Toiyabe, Toquima, Monitor and Shell Creek Mt. Ranges. Operation is under the authorization of Special-Use-Permit through USFS, Austin/Tonopah and Ely Ranger District, and BLM Statewide. These Central and Eastern Mountain Ranges offer some of Nevada's most beautiful and scenic terrain. Streams and pristine meadows skirted with lush riparian habitat. Much of the ranges are covered with juniper, pinyon, mountain mahogany, and sagebrush. You will find limber pine located on a few of the north slopes and ridges.